Colorado Hybrid Maps - Land Ownership OR Satellite with Concentrations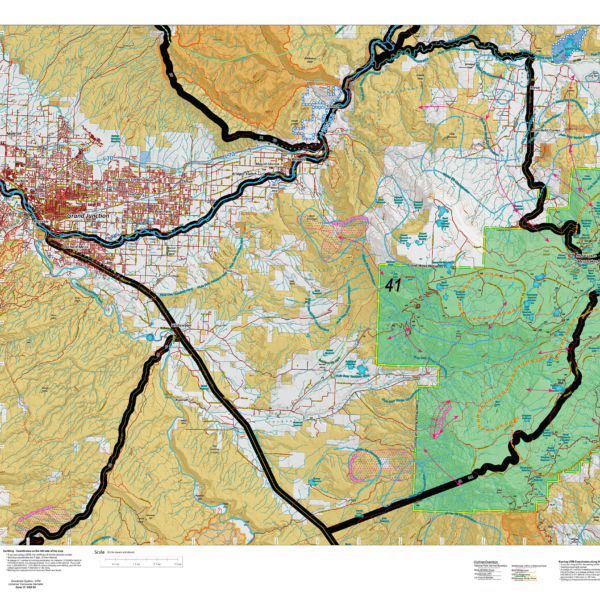 Over the years this has been our #1 requested map. This year, we used 5 different software processes to create the Colorado Elk Hybrid Map. This map is built on our NEW Land Ownership Maps. We then overlay a 7.5 minute (Quads) road layer from the USGS, add National Forest Roads, add lakes and streams from the USGS and then add the Colorado Parks and Wildlife summer, winter, and resident herd, migration routes and corridors for elk. For Mule Deer, we add summer and winter concentration areas. This map has it all. Its all printed on our rugged map fabric. The fabric has a translucency that brings the colors and information to life! The is truly the most comprehensive map we've produced in the past 25 years. Click on the small map at left to see a larger sample. Then, scroll to the bottom to order.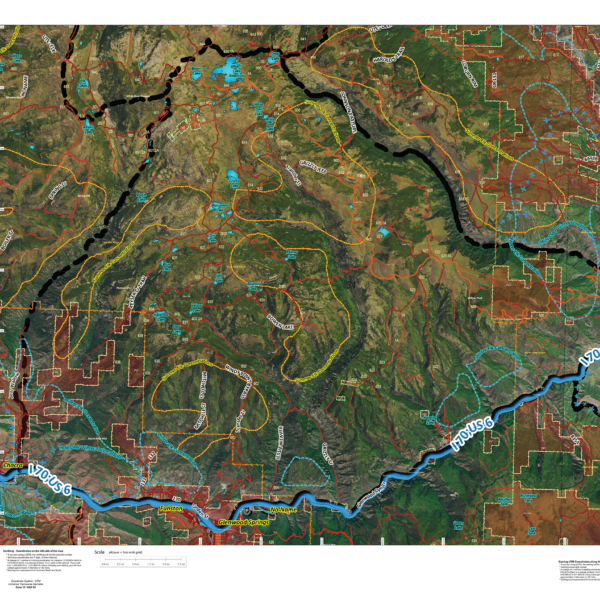 NEW! This map takes 6 different software programs to develop. We use an enhanced set of Satellite Images, project Land Ownership, shading private in red, then add elk summer, winter, resident herd and migration data. This map is good enough to hang on the wall! We print it all on our rugged map fabric for an heirloom quality map. You will study this map for hours!